2022's top 20 Dynamic Business Leaders of Canada
11 January 2023
We are pleased and very proud to be featured in The Corporate Magazine for the Canada Business Leaders Edition where our President and CEO, Jean-François Raymond is recognized as the top 20 dynamic leaders in Canada.
"Success always comes from employees and what I've done right is get my hands dirty and work alongside my colleagues, leading by example. The open-door approach is mandatory; not a single person in the company should feel that a superior is unapproachable." – Jean-François Raymond, President & CEO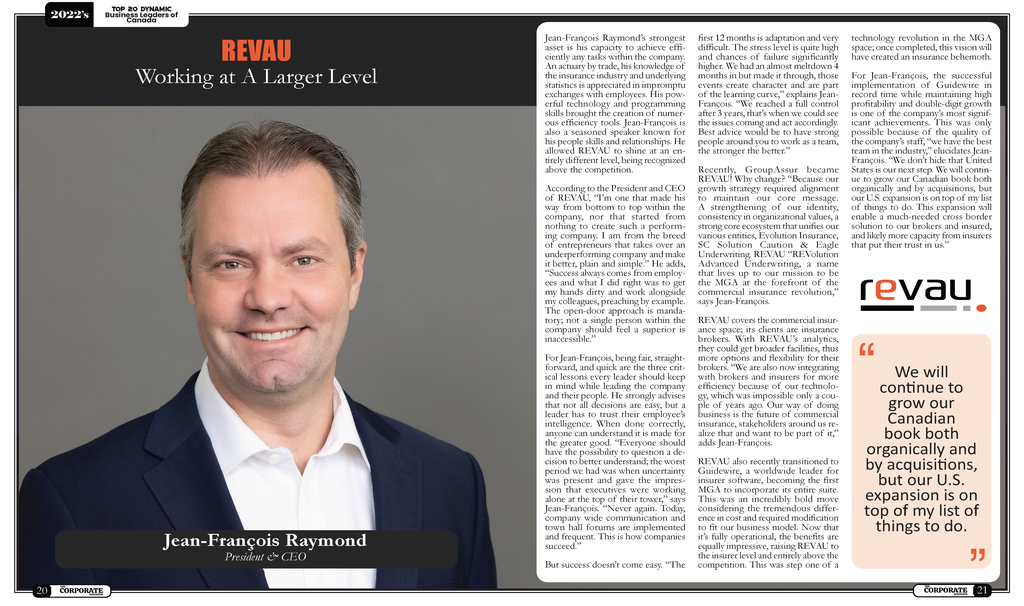 Life Sciences Insurance now available!
From medical testing, to manufacturing, to distribution, REVAU offers a specialized insurance product to meet the insurance needs of the life sciences industry.?